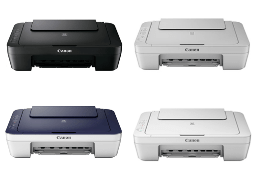 Canon MG3053 driver free download Windows 11, 10, 8.1, 8, Windows 7, Vista & macOS 10.12 Sierra / OS X 10.11 – 10.8. Drivers to easily install printer and scanner.
Software features: Print, scan, copy, set up, maintenance, customize, verify ink levels.
Language: Multilanguage (International).
Windows 32/64-bit
Apple Mac
Canon MG3053 drivers download details
Software description: Canon MG3053 drivers installation.
Driver version Windows: 20.6 MB | V1.2 | 2023-08.
Driver version Mac: 8.6 MB | V1.1 | 2017-02.
Compatibility
Microsoft
Windows 11.
Windows 10 32 & 64-bit.
Windows 8.1 32 & 64-bit.
Windows 8 32 & 64-bit.
Windows 7 32 & 64-bit.
Windows Vista 32 & 64-bit.
Apple
macOS 10.12 Sierra.
Mac 10.11 El Capitan.
Mac 10.10 Yosemite.
Mac 10.9 Mavericks.
Mac 10.8 Mountain Lion.
Download and Setup Guidelines for Windows
Connect your PC to the Internet and refer to the following guidelines to download the file and set up the software:
Downloading the file: Check your computer settings to determine the location where the file will be saved. Download the file to the specified location.
Installing the software: Locate the downloaded .exe file and double-click it. This will initiate the decompression process and open the Setup screen. Follow the instructions provided on the screen to install the software and configure the required settings.
Equipment / Hardware details
Identification: Canon PIXMA MG3053.
Type: All in one printer (Multifunction).
Functions: Print, scan, copy.
Wireless feature: Yes.
Usage: Home.